Today, exactly 100 years ago, the events that became known as "the tragic week" took place in Barcelona.
A colonial war in Morocco lead to a massive draft of – mostly working class – reservists.
This resulted in strong social discontent that, together with republican, anarchist and anticlerical convictions, lead to an outbreak of violence on the streets. The church's involvement with the corrupt burgeoise was obvious, therefor convents and churches were burned. There were alsoreports that people danced with the corpses that had been taken out of graves and sepulchers.
After one tragic week the riots were violently surpressed by military forces. Several anarchist leaders were executed, among them was Francesc Ferrer i Guàrdia, the founder of the Escuela Moderna.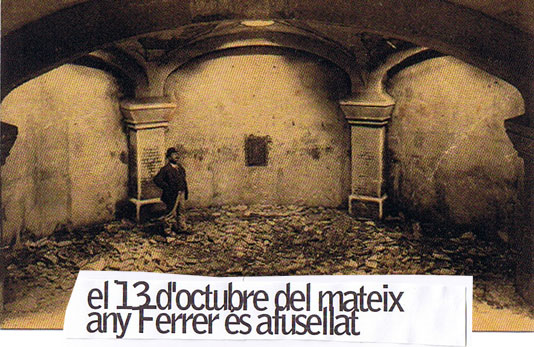 filed under: barcelona history photo politics violence